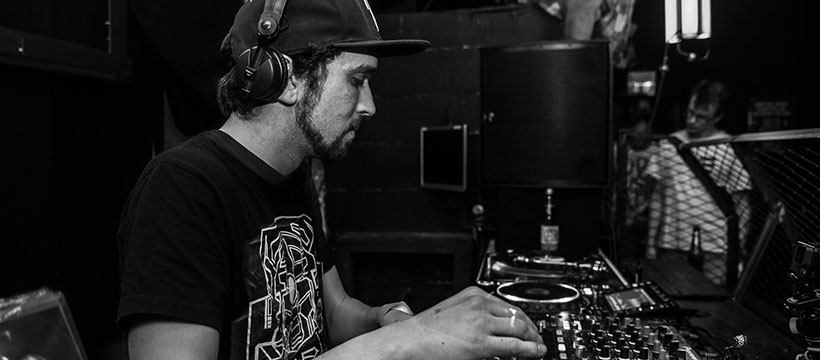 Tinkturox hat das Warmup-Set zu Danger! ft. Mean Teeth (Cause 4 Concern, Neurofunk Grid) Party im März 2019 gespielt. Neben "wonkyfonky" Tunes gab es auch einige Eigenproduktionen auf die Ohren.
Tinkturox:
"Here is my wonkyfonky Warmup-Set for Mean Teeth @ TBA Club this March. It was really incredible, big ups to everyone who was there! Mean Teeth really brought back the funk for this night. Have fun while listening!
Played with 1 Turntable & 2 CDJs.
PS: Some of my new bits are hidden here ( ͡° ͜ʖ ͡°)"
#reinhören
Tracklist:
Dossa & Locuzzed – C'mon Feet
Aries & Rahmanee ft. Gardna – On Road (Filip Motovunski Remix)
Ewol – Short Attack (Klinical Remix)
Alibi ft. Sofi Mari- Musihertz
Total Science & Jubei – Reality Check
Emperor & Foreign Concept – Easton Ritual
Taxman – Evasion (DJ Hybrid Remix)
Xyphon & KY – One Love
Mob Tactics – The Watchtower
Mefjus – Uneasy (Break Remix)
Terrence & Phillip ft. Haribo – Underground Sounds
Phentix – On by One
Icicle – Dust Me Off
Jam Thieves – Minimal Funk (TC Remix)
Whiney ft. Inja – Flashlight
Rene LaVice – Not Deep
Basstripper – Rush
Kanine – Go
The Upbeats – Ethers
Lakeway – War Dub
Hudson Lee & Frequent – Windows
Dimension – Raver
The Brig – High Noon (Tinkturox Remix)
The Upbeats – SWEEPER
Signs – Unchained
Tinkturox – gmBh
Lockjaw & Current Value – Countdown
Gydra – No Kidding
DC Breaks – Underground
Razlom – Misplace
A-Cray – Nuclear Whatever
ANFM & Profile – New Life
Tantrum Desire – Unleashed
A.M.C & Turno – Ice Cold
Jack Mirror – Assimilate
The Stratta – Kickdown
InsideInfo – Conformity
Tinkturox – Kick-Ass Generation
Tinkturox – Big Business